It never was so easy to make Stories
Enter on a new dimension of stories. All you need is the app, a 360 camera and your phone to wow the world.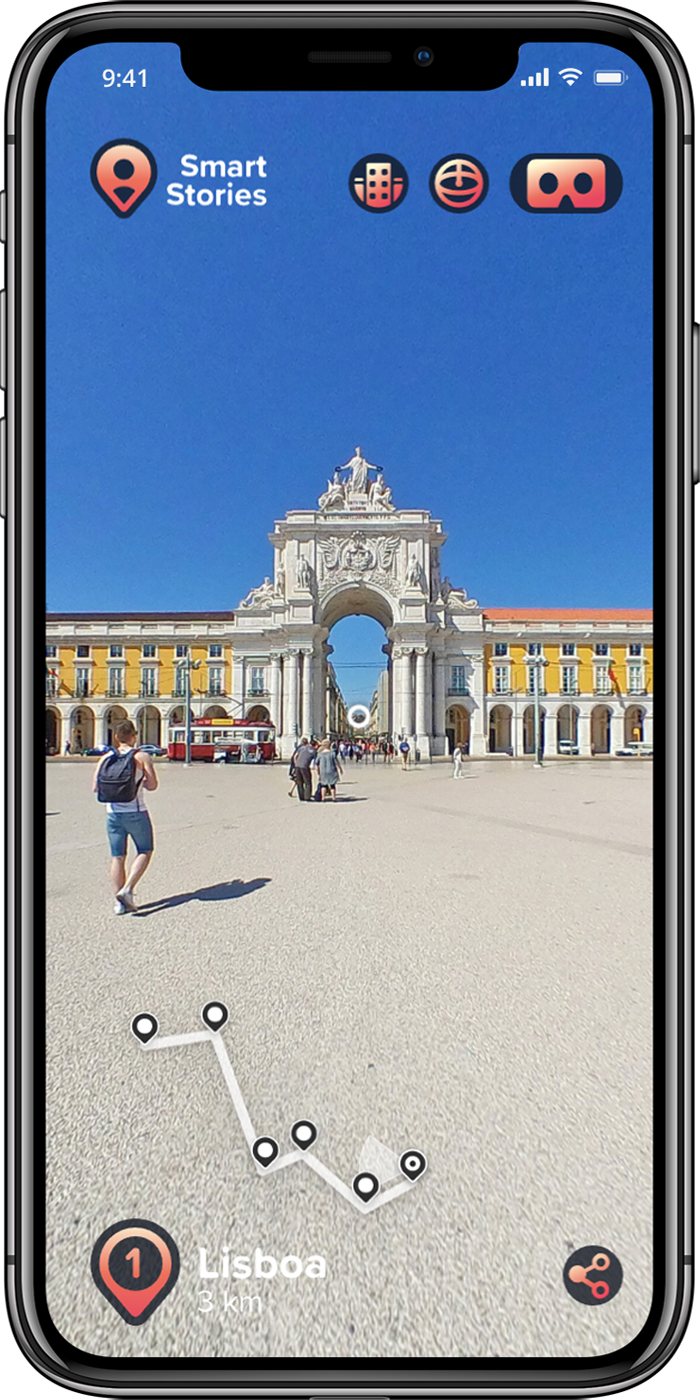 Bold features
Make Virtual Tours
Smart Stories creates automated interactive virtual tours for you and you can edit them on your pace.
Connect Sensors & Devices
Do you own a Smart Car or any connectable sensor or device? Collect geo-data among your devices.
Go "Live" Everywhere
Just for fun or professional use, you can go live and share your story with your contacts, friends and family.
Track Your Story
For travellers or daily use, you can control and track your story. By car, walking, bike, train, everywhere.
Share, Save or Export
Share stories with your friends and family. Save stories on your job. Export your data for other apps.
Discover New Stories
Wondering which are the best stories around you? Find them very easily with suggested stories.
Meet Smart Stories
Everyone is able to create or enter on a virtual experience on all devices, where everybody has new ways of showing stories and geo-data.